HUNGARIAN ASSOCIATION OF PAEDODONTICS AND ORTHODONTICS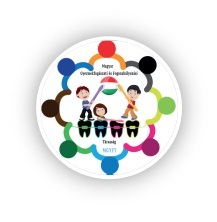 Address:
Hungarian Association of Paedodontics and Orthodontics, Department of Paediatric Dentistry and Orthodontics, Semmelweis University 
H-1088 Budapest, 47 Szentkirályi Street
Contact person: 
Dr. Ildikó Szántó
senior lecturer
University of Pécs 
President:
Dr. Ildikó Szántó
senior lecturer
University of Pécs
Secretaries:
Dr. Noémi Rózsa 
associate professor
Department of Paediatric Dentistry and Orthodontics
Dr. Balázs Sándor
assistant lecturer
University of Pécs
Board members: 
President: dr. Ildikó Szántó 
Vice President: dr. Ildikó Pinke 
Secretaries: dr. Noémi Rózsa and dr. Balázs Sándor 
Notary: dr. Judit Nemes 
Treasurer: dr. Anikó Hárs
Past President: dr. Ildikó Tarján
About us:
Our association is a nationwide non-profit oriented association that primarily includes dentists specializing in paediatric dentistry and orthodontics, whose goal is child care, education and research of the subject. The legal predecessor of our association was founded in 1971, making it one of the oldest dental companies in Hungary. We are member of the Hungarian Dental Association (HDA) and the Association of Hungarian Medical Societies. 
Our mission:
Preserving and improving the oral health of Hungarian children,
providing guidance to paediatric dentists,
protecting the rights of membership,
organizing professional conferences, trainings, and ensuring the possibility of contact between our members,
involving the parents and assistants to ensure prevention and early care (for more information visit our website).
Website: magyefot.hu
E-mail: info@magyefot.hu