Anton Sculean to win IADR's Distinguished Scientist in Periodontal Disease Award
Published by

rekabozso@gmail.com

on 2020, May 6 - 12:19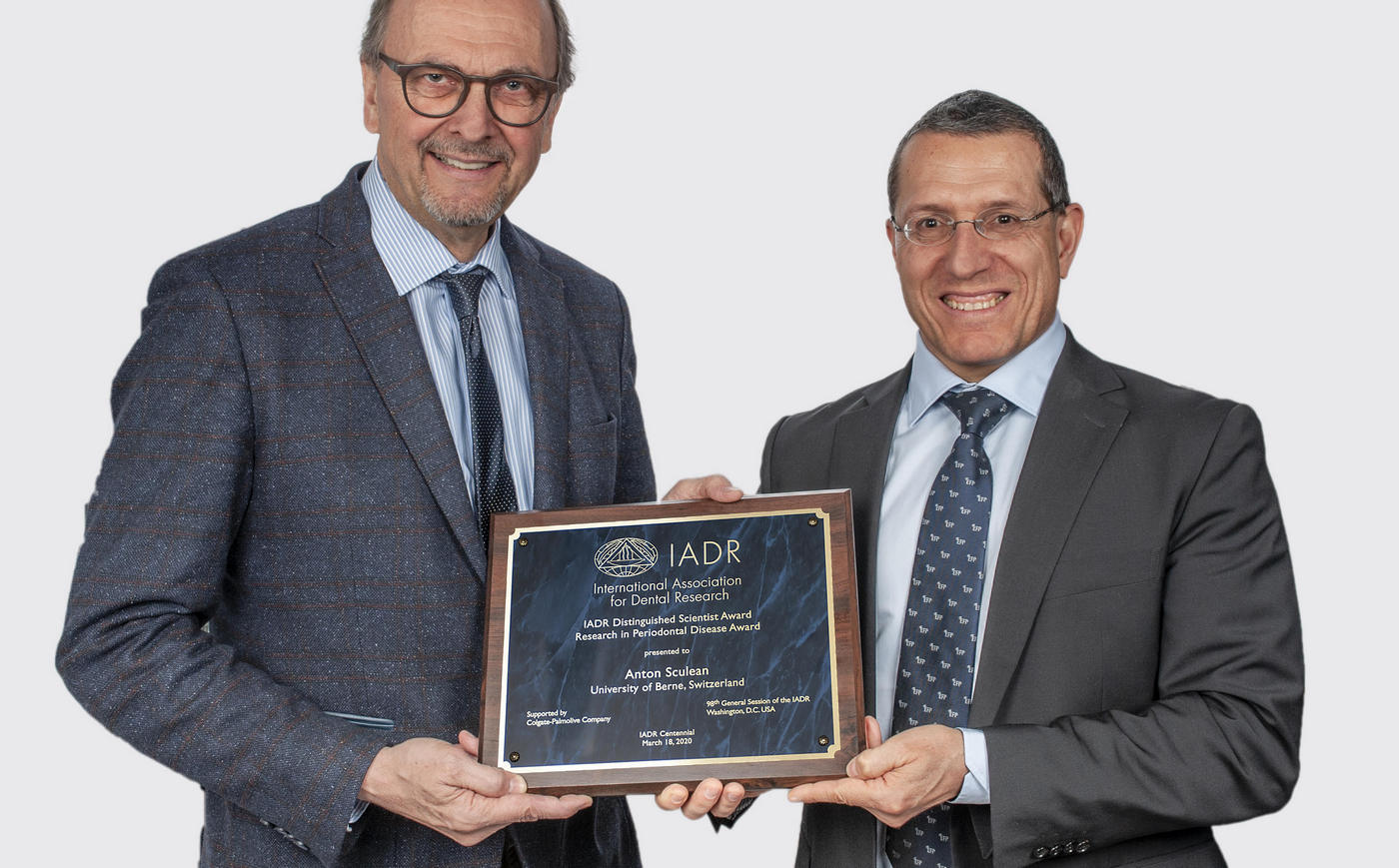 On 24. March 2020, Professor Anton Sculean, director of the Clinic of Periodontology at the University of Bern, professor honoris causa at Semmewleis University, and honorable professor of the University of Szeged received the highest ranked award in periodontology: Distinguished Scientist in Periodontal Disease Award of the International Association For Dental Research (IADR) 2020.
Professor Sculean, who has defended his PhD thesis in Szeged, Hungary, is the first ever Hungarian and Swiss researcher to receive the great award.
in the photo: Prof. Daniel Buser (ZMK Bern, honoric causea professor of the University of Szeged, and Prof. Anton Sculean)
We congratulate Professor Sculean on his achievement!
English